EPIPHONE guitar matted print ad - Vincent Maffay CBS Staff Artist
Click on small photos to view large photo.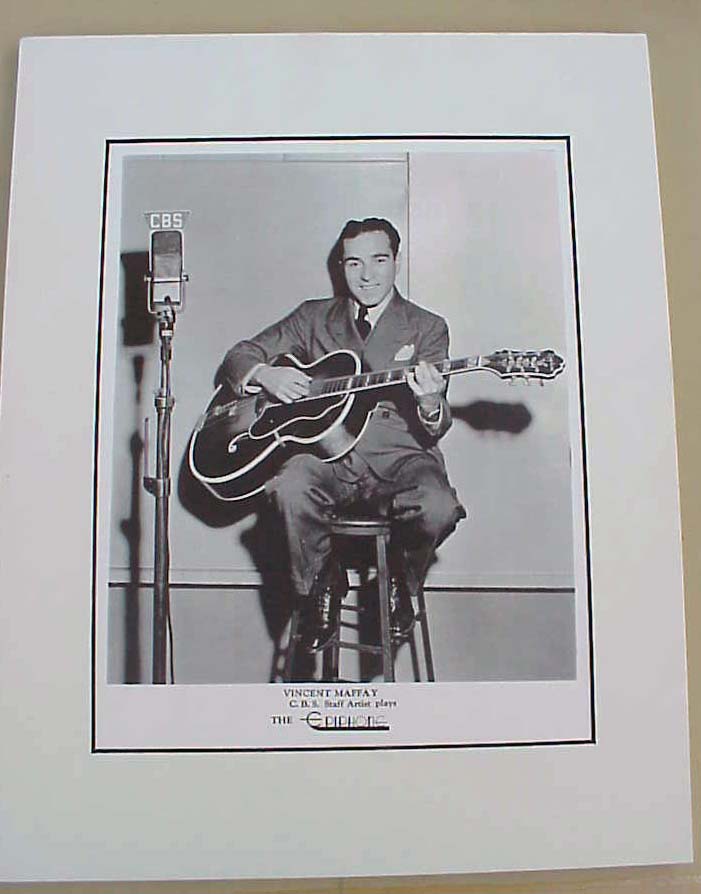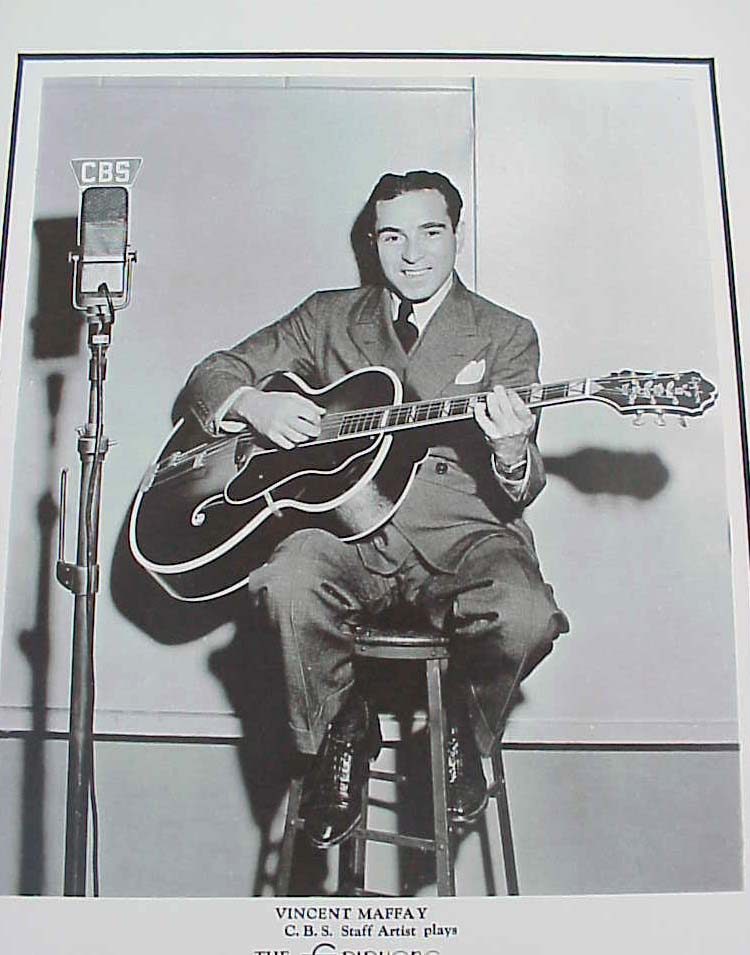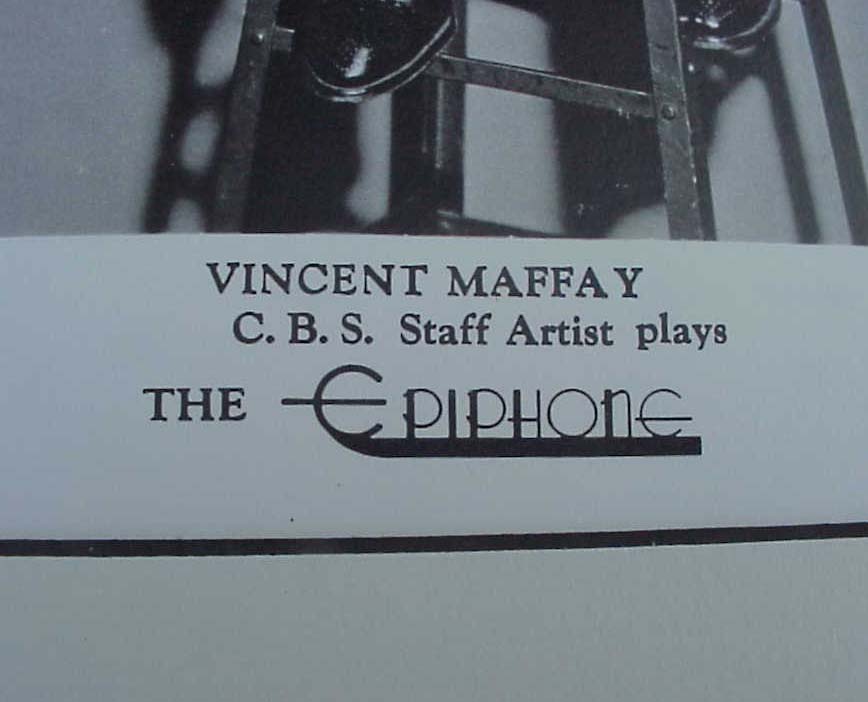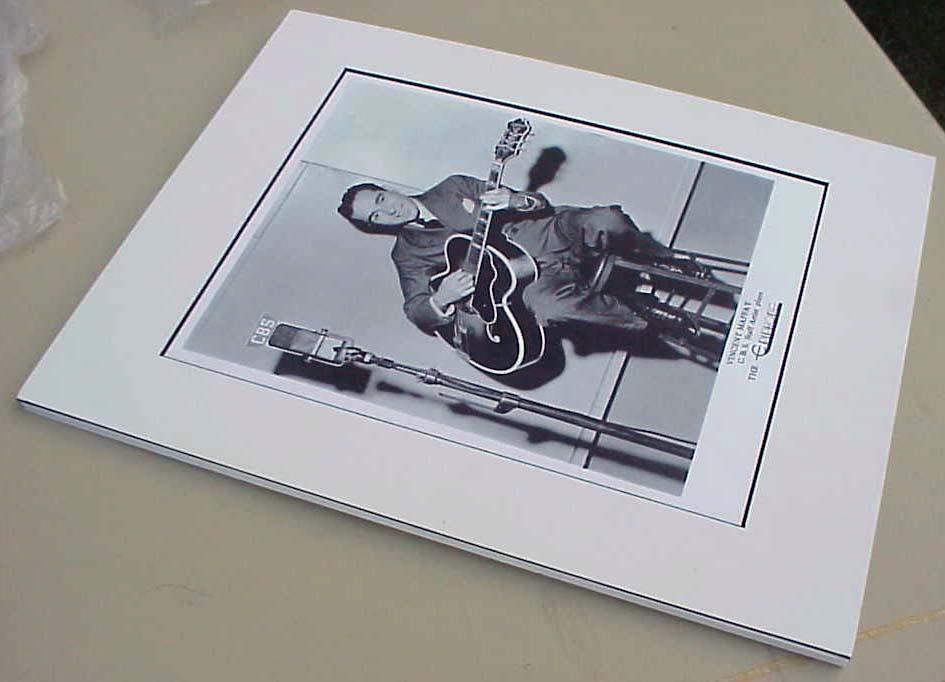 Offering for your consideration this reproduction EPIPHONE GUITAR print ad pro matted with approx 1/4" backing. Features Vincent Maffay CBS Staff Artist playing a big ol' Epiphone Emperor archtop with a vintage CBS microphone nearby. Purchased the original series of black & white 8 x10 photos from a long-time Epiphone dealer when store closed back 35 years ago and I had a few prints made for others. Some of these prints made from the original black/white Epiphone 8x10 photo promo I got matted professionally in anticipation of using as wall decor in the studio. Never got around to mounting them to the wall...been in storage for the past 15 years. The quality of the laser prints is really quite astounding... Condition is excellent... a cool bit of Epi memorabilia...... $17.50
For Paypal purchase (US only) simply hit the "Buy Now" button below.
---
---
OVERSEAS please inquire
If you have any questions ...please e-mail Steve


musicman5@cox.net









---
---
I usually respond to ALL e-mail inquiries. If you do not get a response it usually means I did not get the e-mail message...please try again



---
Home | Guitars | Guitar Parts & Accessories | Picks | Banjos, Mandolins, Ukes, etc. | Banjo Parts & Accessories | Primo Pots | Guitars Wanted | Contact | Guitar Tuner Reference | Magazine Backissues | Books | Vintage Paper | Photo Gallery | Vintage Print Ads |
&copy 2017 Music Man. All Rights Reserved.